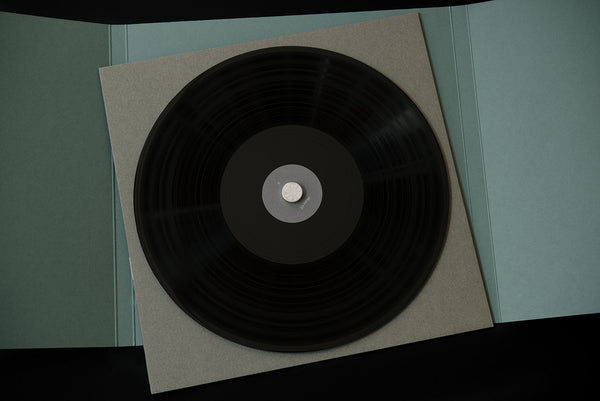 Archival Tape Edition No. 11
Marvin Gaye / What's Going On
Marvin Gaye's first album to present him as a producer and to credit Motown's in-house studio band, the iconic session musicians known as the Funk Brothers.
"What's Going On" is a concept album with its narrative, established by the songs, being told from the point of view of a Vietnam veteran returning to his home country to witness hatred, suffering, and injustice.
The album was an immediate commercial and critical success making Gaye the first male solo artist to place three top ten singles on the Hot 100 from one album. In 2020, it was ranked number one on Rolling Stone's list of the 500 Greatest Albums of All Time.
MUSICIANS
Composer, Drums/Percussion, Piano, Liner Notes, Primary Artist, Producer, Vocals: Marvin Gaye
Vocals (Background): The Andantes, Mel Farr, Bobby Rogers, Elgie Stover, Lem Barney
Bass: James Jamerson, Bob Babbitt
Tambourine, Percussion: Jack Ashford
Vibraphone, Percussion: Jack Brokensha
Celeste: Johnny Griffith
Drums: Chet Forest
Bongos, Congas: Eddie "Bongo" Brown, Earl DeRouen
Guitar: Joe Messina, Robert White
Solo Work: Eli Fountain (Alto Saxophone), William "Wild Bill" Moore (Tenor Saxophone)
Saxophones: Larry Nozero, George Benson, Angelo Carlisi, Tate Houston
Trumpets: John Trudell, Maurice Davis
Trombone: Carl Raetz
Violins: Gordon Staples, Zinovi Bistritzky, Beatriz Budinszky, Richard Margitza, Virgnia Halfmann, Felix Resnick, Alvin Score, Lillian Downs, James Waring
Violas: Edouard Kesner, Meyer Shapiro, David Ireland, Nathan Gordon
Cellos: Italo Babini, Thaddeus Markiewicz, Edward Korkigan
Harp: Carole Crosby
String Bass: Max Janowsky
SIDE A 
What's Going On
What's Happening Brother
Flyin' High (In The Friendly Sky)
Save The Children
God Is Love
Mercy Mercy Me (The Ecology)
SIDE B 

Right On
Wholy Holy
Inner City Blues (Make Me Wanna Holler)
RECORDED TO TAPE
Date of Recording: June 1, 1970 - May 5, 1971
Original Release Date: May 21, 1971
Location: Hitsville Studios and Studio B, Detroit, MI, and
Sound Factory, Los Angeles, CA
Original tape numbers: P6786, P6787
Catalog Number: Tamla TS310
Balance Engineer: Günter Hermanns
Recording Producer: 
Produced by Marvin Gaye
Arranged and Conducted by David Van dePitte
Recorded by Steve Smith, Ken Sands, Cal Harris, Bob Olhsson, Joe Atkinson, James Green and Sam Ross (Detroit), and Lawrence Miles & Art Stewart (Los Angeles)
Mixed by: Lawrence Miles at Motown Studios (Hitsville West), Los Angeles, CA, May 6, 1971
BOOKLET CONTENT LIST
A MINOLTA EP415Z copy of the recording information
A Cyanotype of Marvin Gaye and Robert White after an original photograph courtesy of Motown Records Archives, taken during rehearsals for the live rendition of the album, May 1, 1972
Polaroid of microscopic view of the real groove
A Risograph after an original photo of the Supersense Living Room studio. Photographer: Ákos Burg, 2021
"How to caress" by Florian "Doc" Kaps. An info sheet about the Supersense master records and how to care for them
"Project Mastercut" by Florian "Doc" Kaps. An introduction to the Mastercut Editions
Cutting engineer notes, Supersense, Vienna 2023
Learn more about the Mastercut →
Due to the fact that our MASTERCUTS are no stock items but cut piece by piece in real time by a small team here in Vienna, we kindly ask for your understanding that based on the overwhelming global demand for our editions production, assembly and delivery of your very personal MASTERCUT treasures can currently take up to 4 weeks. All orders will be processed in the order received without any exceptions. Thank you so much for your patience. 
---